Perez now has hot spots available for student use. Please contact Mrs. Fuentes (
marla.fuentes2@mcallenisd.net
) for more information. #perezpioneers #pioneerpride


In observance of the Thanksgiving holiday, school will be closed from Friday, November 20, 2020 to Friday, November 27, 2020. School will resume on Monday, November 30, 2020 at 7:45am.

We are pleased to announce that Perez Elementary has received the Purple Star designation from the Texas Education Agency! This award comes from our campus demonstrating support and commitment to meeting the unique needs of military connected students and their families.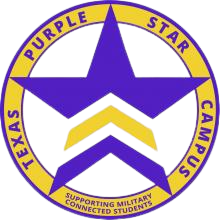 3rd six weeks curbside distribution for student packets will be on Wednesday, November 4, 2020, from 1:00pm to 6:00pm. K-3rd grade will be on the East side drive through lane and 4th/5th will be on the North side of the building.

This week we are celebrating Bully Prevention Week and Red Ribbon Week. Activities have been planned for every day. Please see the photo for events.

Treated our awesome Principal and Assistant Principal to a drive by parade in honor of Bosses Day on Friday.

In honor of National Principals' Month, Perez Elementary would like to highlight our amazing Principal - Mrs. Veronica Delgado. She works tirelessly behind the scenes to make our school a better place. Mrs. Delgado encompasses all of the IB learner profiles. She always has her students, staff, parents and community in mind. Recently, Mrs. Delgado gave up one of her weekend days to come in with her family and weed Wendy's Garden so that our insect friends - butterflies, caterpillars, etc. - can be seen more easily by our students as they stroll through this outdoor living classroom area. Thank you, Mrs. Delgado, for all of the assistance you provide to our Perez community! We are truly blessed to have you on our campus.



There will be no school on Monday, October 12, 2020. Please enjoy your extended weekend. School will resume on Tuesday, October 13, 2020.

The McAllen Kids Marathon will kickoff this Saturday, September 26, 2020, at 9:00 a.m. The event will be held virtually on the McAllen ISD Facebook page from 9:00-10:30a.m. It's a free event for all students in pre-kinder through 8th grade. Students can walk/run/exercise at home. The event will culminate on January 16, 2021, when students will run the last mile virtually. Students who participate are scheduled to receive incentives including a participant medal and t-shirt. Parents and students are encouraged to register at
www.mcallenkidsmaration.com
and log the miles they complete at home.

Instructional material packets are in the front office for those who have not already picked them up. Please come by the school either today, September 24, 2020, or tomorrow to pick them up. Once at the school call the front office 971-1125.

SuperTalk Episode 18: Dr. Gonzalez addresses Phase-In Questions Please join Dr. J.A. Gonzalez and Jake Berry as they go through a second series of questions regarding the McAllen ISD Return to Traditional School Phase-In Plan.
https://youtu.be/TxaulqomT1s

Welcome to the start of the new school year. We are excited to have your child(ren) here at Perez. We can't wait to see all of our students back where they belong - at Perez.

Need help after hours, contact the district Technology Department at 956-657-5599. They are open from 4:00pm to 11:00pm Monday through Friday.


Nurse Fleischmann has added a new link on the Perez Website (perez.mcallenisd.org) under the "For Families" tab. The link is has a wealth of knowledge about keeping healthy. Please find time to read this information. @perezpioneers

At our Grab & Go feeding sites in our community, our loving staff from the Food Services Department are carefully preparing meals, our nurses are closely monitoring their health, and our police officers are keeping them safe. Other members of these teams are working with our Transportation Department to feed even more children through our Meals on Wheels Program. Thank you all! #DistrictOfChampions #DistanceLearning #WeGotThishttps://
www.facebook.com/mcallenisd/videos/2902957869792016/

We continue to update our website to better serve our students. We added a section listing websites that are safe and have many learning resources. Please take a moment to view the link under the "For Students" tab at perez.mcallenisd.org.