Attendance matters every day! Perfect Attendance each semester gives you a chance to win an awesome scooter! #PerfectAttendance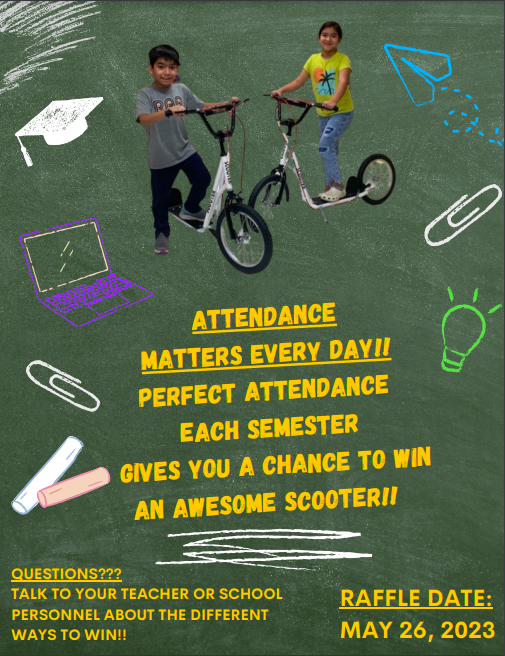 Congratulations to both of our Elevate volleyball teams! Blue team won a close game tonight 3 sets to 2. Thank you to all the girls and coaches for your hard work and dedication during this volleyball season! #GritAndGrace #PioneerPride #MISD #DrPabloPerezElementary #PE
Next week is Emotional Intelligence Week at McAllen ISD! Let's make this a great week and follow dress code! #MISDEQWEEK #MISD #DrPabloPerezElementary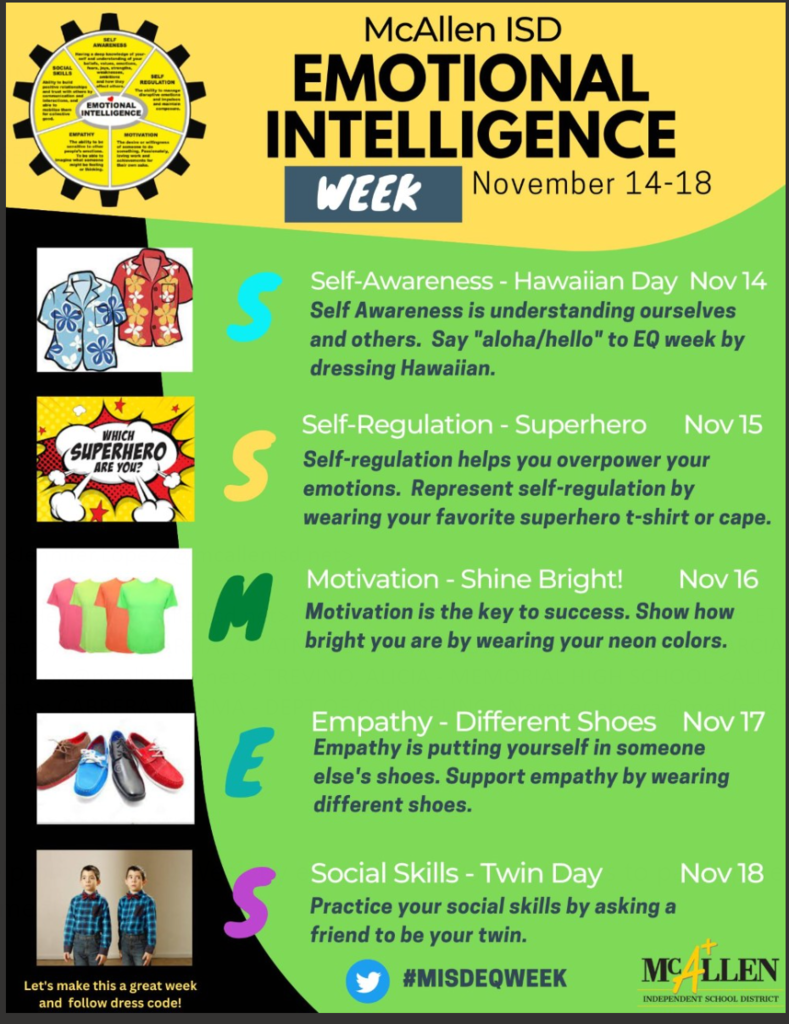 Show off your Pioneer Pride! Our Pioneer Cheer squad is selling student yard signs. Deadline to order is November 18th. Thank you! #PioneerPride #drpabloperezelementary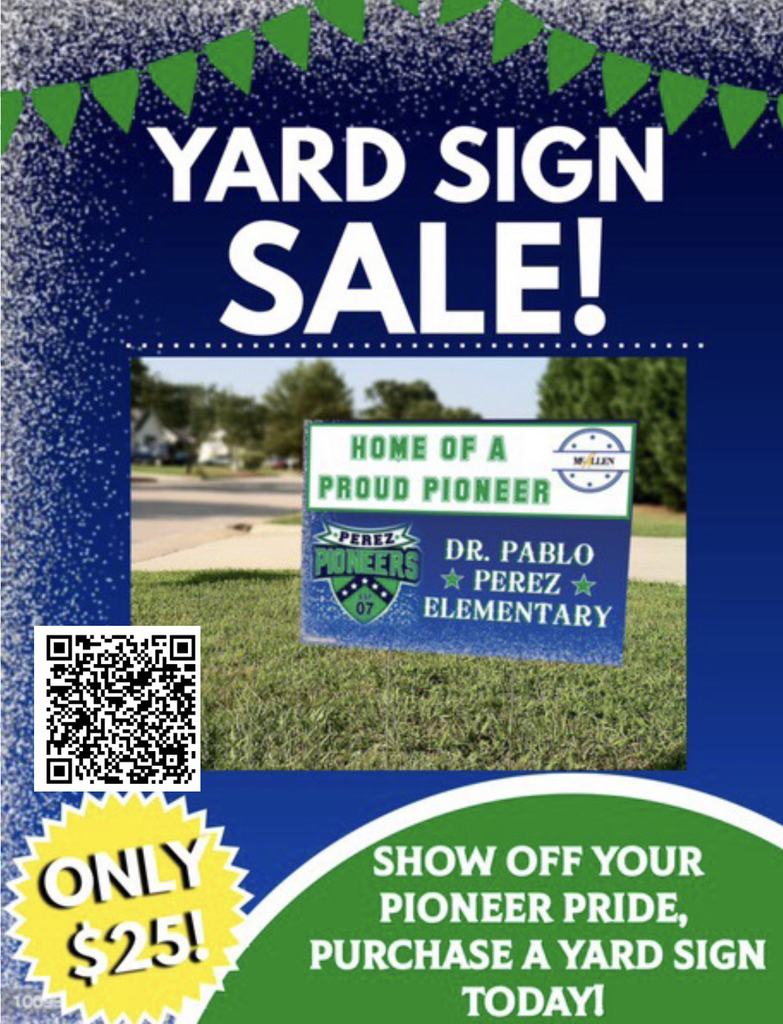 We love our LSSP, Mrs. Mara Wenzel! Thank you for all that you do to help our Pioneers succeed. Happy National School Psychology Week! #SchoolPsychWeek #MISD #PioneerPride #DrPabloPerezElementary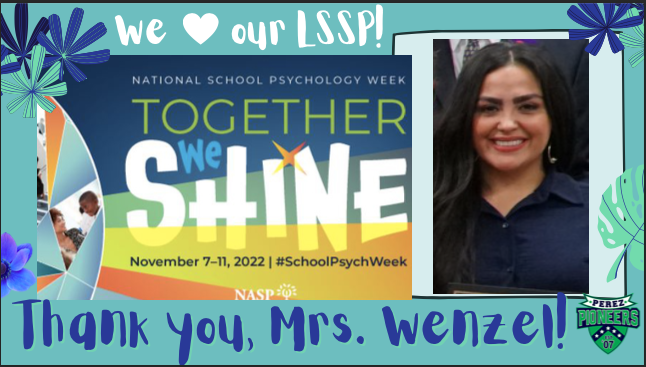 Welcome to the 3rd Six Weeks Pioneers! McAllen ISD will be rewarding the class with the best attendance! Let's see who will be the lucky class to win passes to Helium Trampoline Park!!! Competition runs from Nov. 7-Dec. 21 #PioneerPride #JumpingForAttendance #PerezPioneers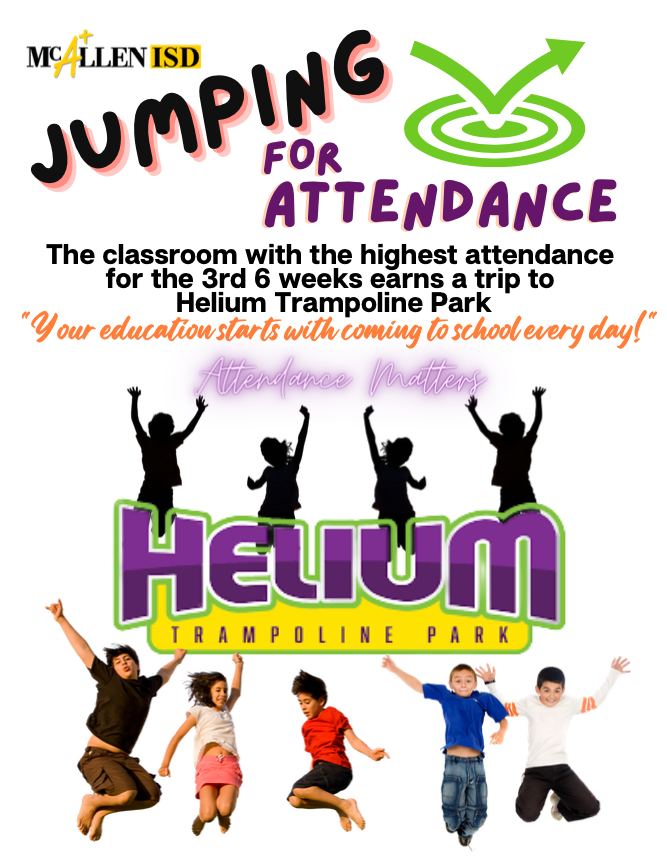 We are beyond blessed with our amazing parents! Our Pioneer parents have come together to prepare for our Dia de los Muertos Fall Festival which will take place tomorrow, November 5th. Thank you parents for all you do for our Perez Pioneers! #PerezIsFamily #PioneerPride #BestPTO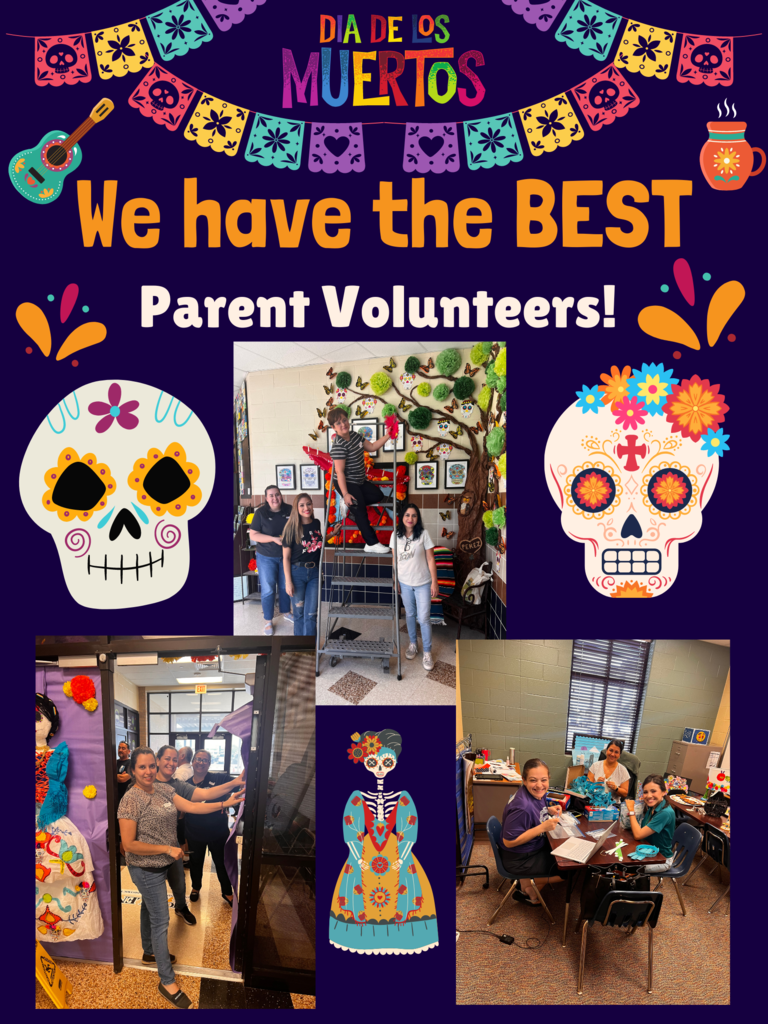 Good afternoon Pablo Perez Elementary. Today is the LAST DAY to buy your tickets and wristbands online in order to ensure delivery to your child in their classroom tomorrow (Friday). Wristbands are $25 today and $1 tickets. Prices will increase at the door on Saturday to wristbands $30 and tickets $1.50 each. Please purchase your wristbands today BEFORE 5pm to ensure delivery tomorrow. All wristbands and tickets will be delivered to your child's teacher tomorrow to be sent home. Please make sure to check their backpacks for their packages. Thank you and see you on Saturday!!
https://2022perezwristband.cheddarup.com
Please help us take action and help those in need by donating non perishable food items from November 2nd through the 16th! #Caring #Action #IB #DrPabloPerezElementary #MISD #FoodDrive
November is here! We have a lot to look forward to this month, Pioneers! Check out this month's calendar: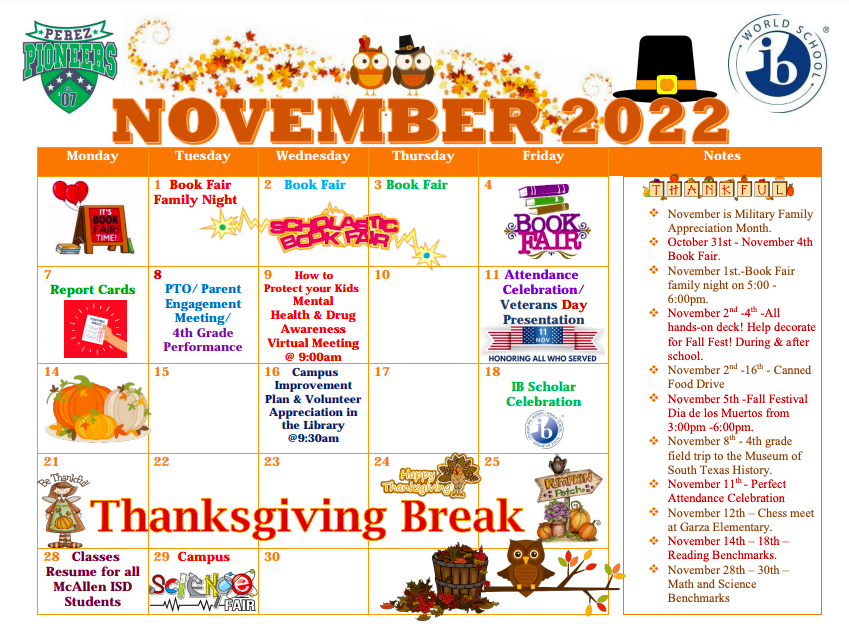 October is Fire Prevention Month. We would like to thank local author Iona Cordero as well as McAllen Fire Department for teaching our Pioneers all about fire safety this past Friday. Thank you! #drpabloperezelementary @iona_cordero #McAllenFireDepartment #Knowledgeable #MISD #IB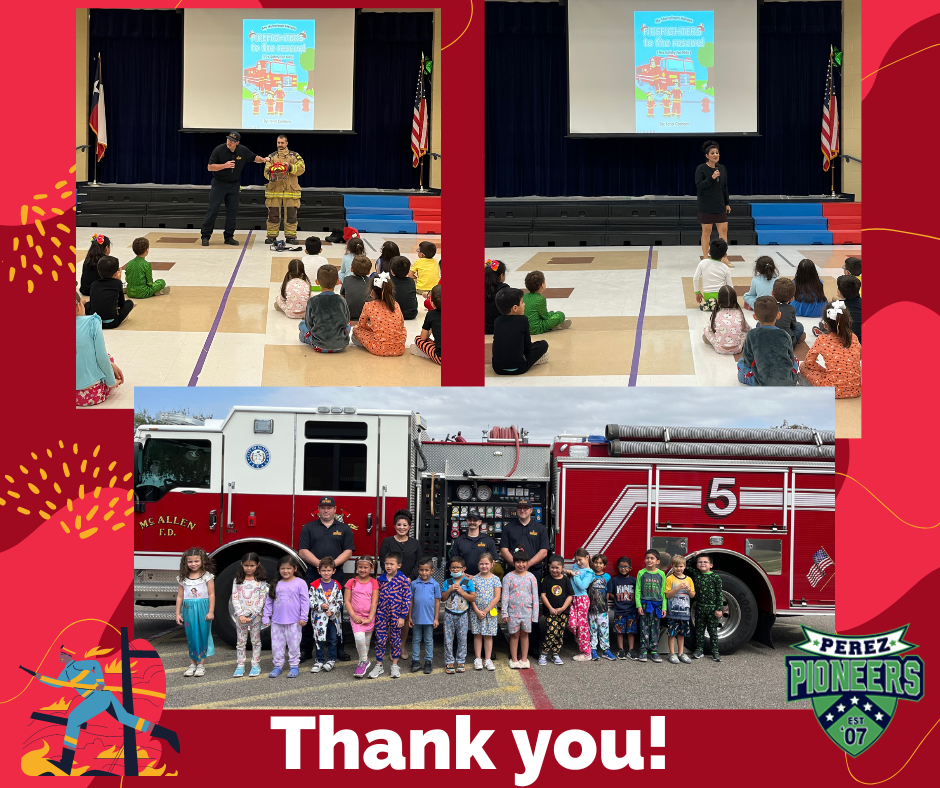 We are so proud of our Pioneers who competed in today's Creative Minds Challenge! You truly were Risk Takers and used your Communication Skills to express yourselves! #drpabloperezelementary #PioneerPride #GritandGrace #MISD #FineArts #IB #ATL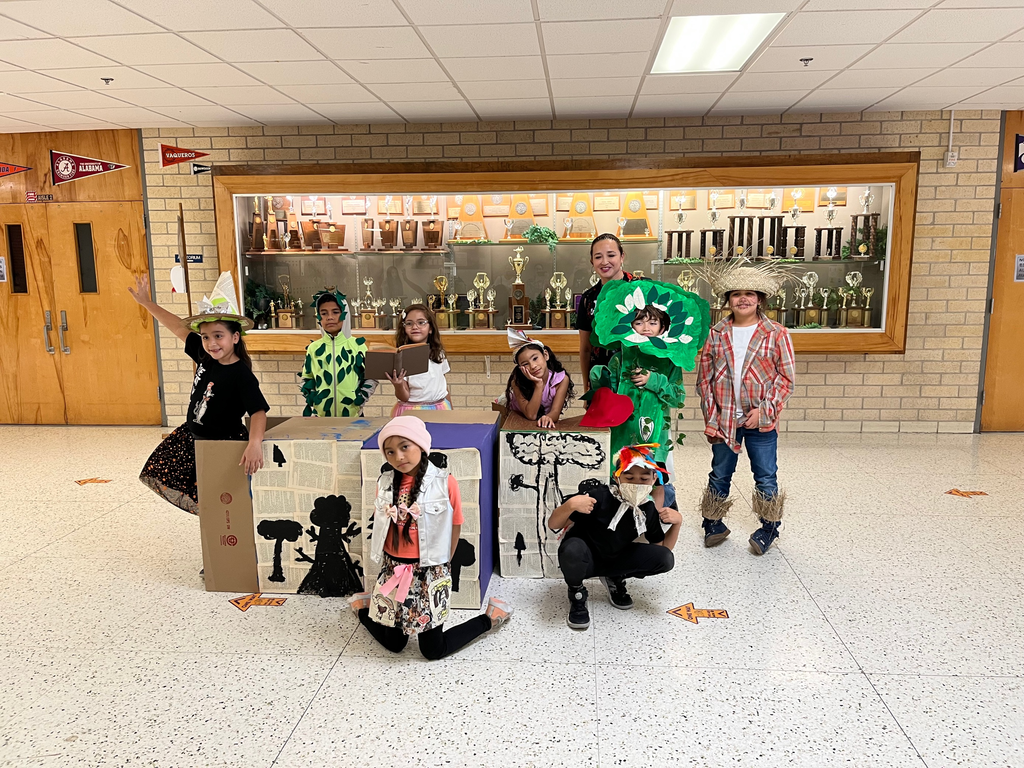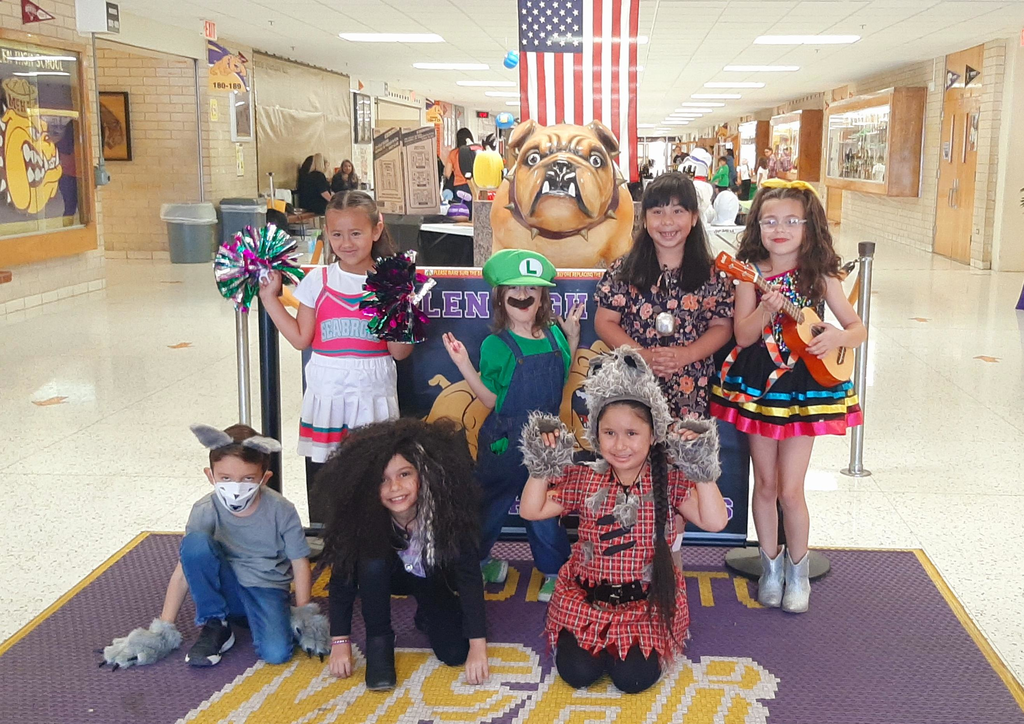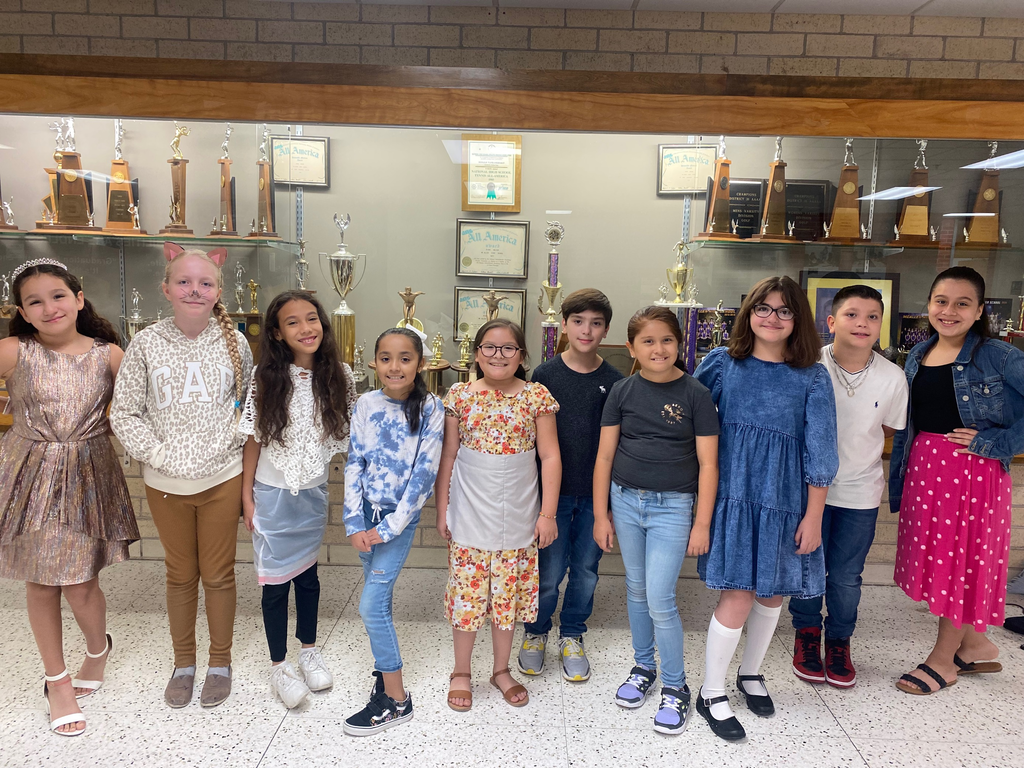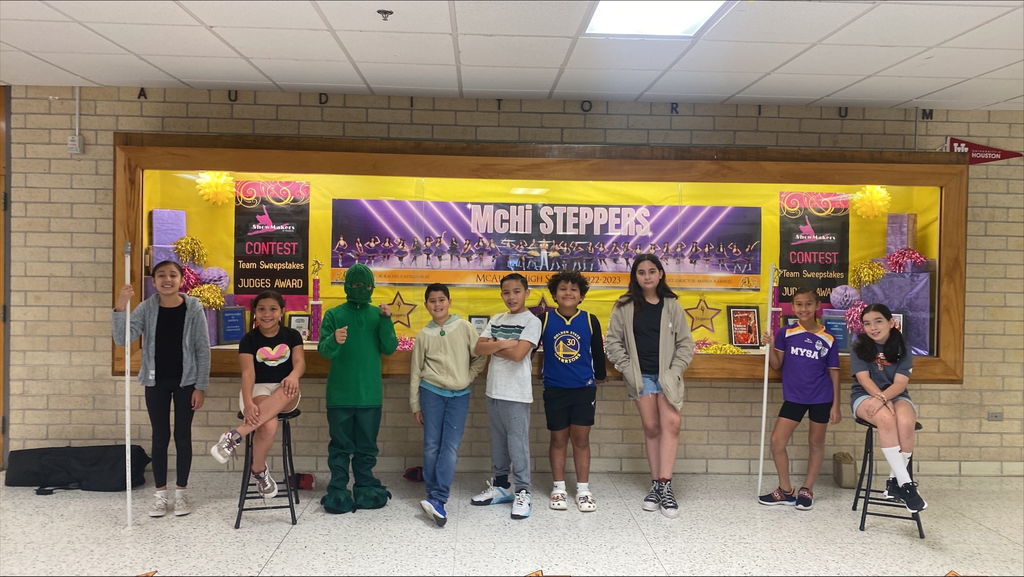 Perez Elementary LOVES to read! Watch our Character Parade on Monday, Oct. 31st at 8:15 am on Facebook LIVE. #Perezlovestoread @perezlibrary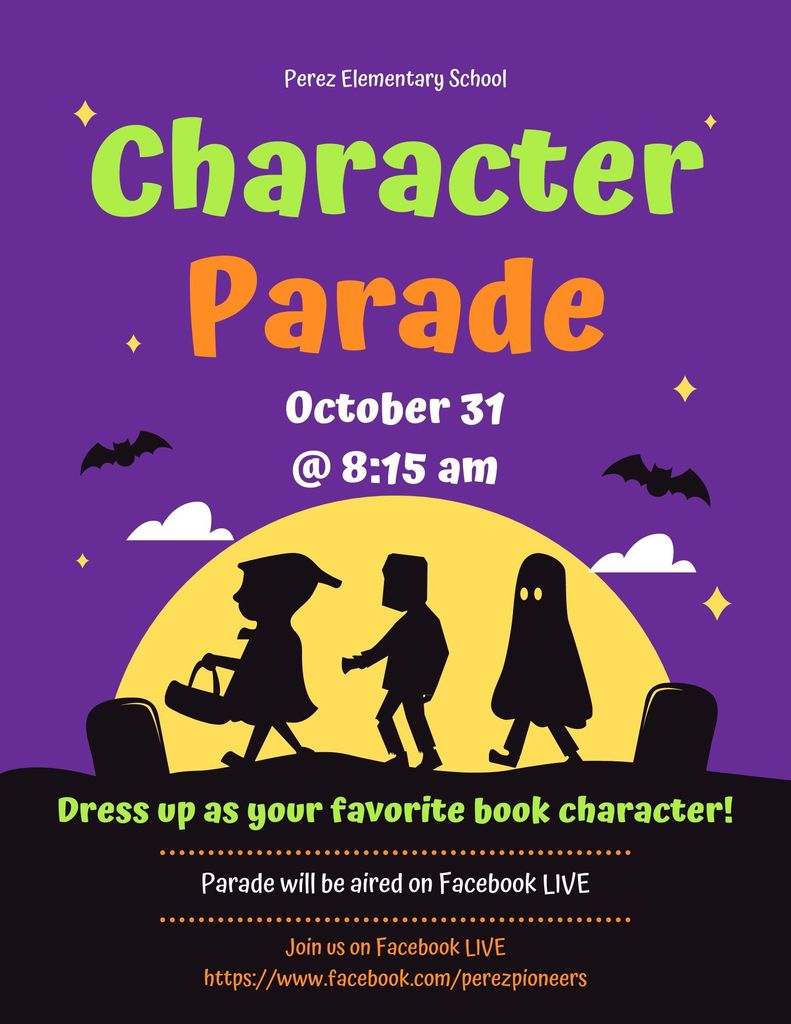 The Perez Elem. Book Fair is MONDAY! Woohoo! Did your children bring home their flyers? Can not wait to see you at the Book Fair! Parents' night is Tuesday. Open late for your convenience! @perezlibrary #scholasticbookfairs #perezlovestoread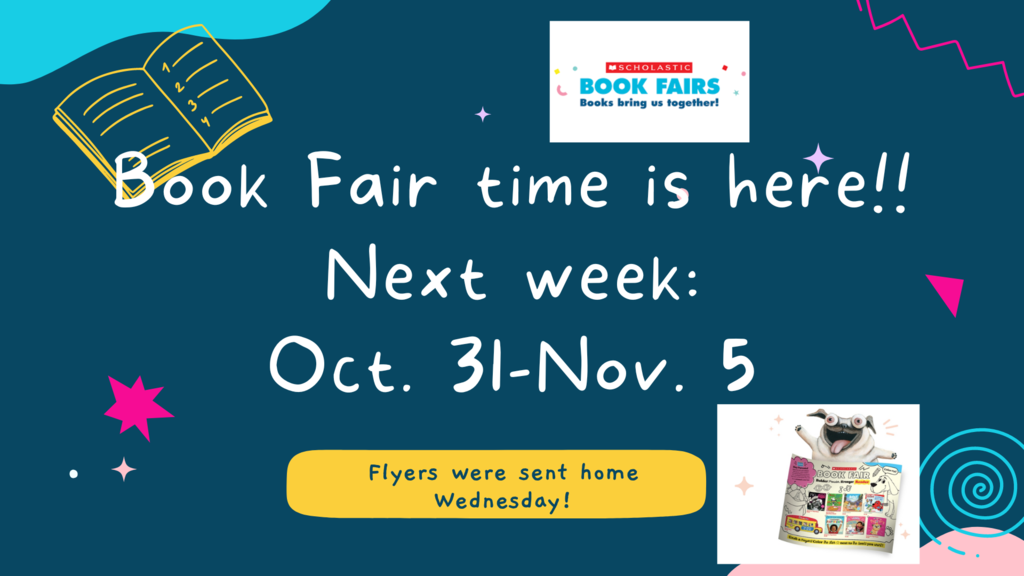 Yeehaw! Yesterday we showed empathy towards others by putting ourselves in someone else's boots! Always say no to drugs and bullying! Celebrate Life, Live Drug Free! #RedRibbonWeek #BullyPreventionWeek #MISD #pioneerpride
https://animoto.com/play/41YfeYzKW1qpHK5YGYgI2A
We self regulated our emotions and positively expressed to others that we will be Bully and Drug free for decades! Check out our video! #RedRibbonWeek #CelebrateLifeLiveDrugFree #pioneerpride #MISD #drpabloperezelementary
https://animoto.com/play/GLUHCYW0qVhZjW9kcNUQhw
We had a very "Seuss-tastic" Tuesday here at Dr. Pablo Perez Elementary yesterday! Check out our Pioneers as they raised awareness for Dyslexia Awareness Month & participated in Red Ribbon Week! #DyslexiaAwarenessMonth #MISD
https://youtube.com/shorts/6j3csKkLuLc?feature=share
Perez Pioneers LOVE to read! Next week is our Scholastic BOOK FAIR!! Flyers will be sent home with your child today. Browse, make a wish list, and visit the book fair! Family night is Tuesday, Nov. 1st. Open late for your shopping convenience. See you at the Book Fair!