Thank you @mcallenisd for the healthy and nutritious meals for our students!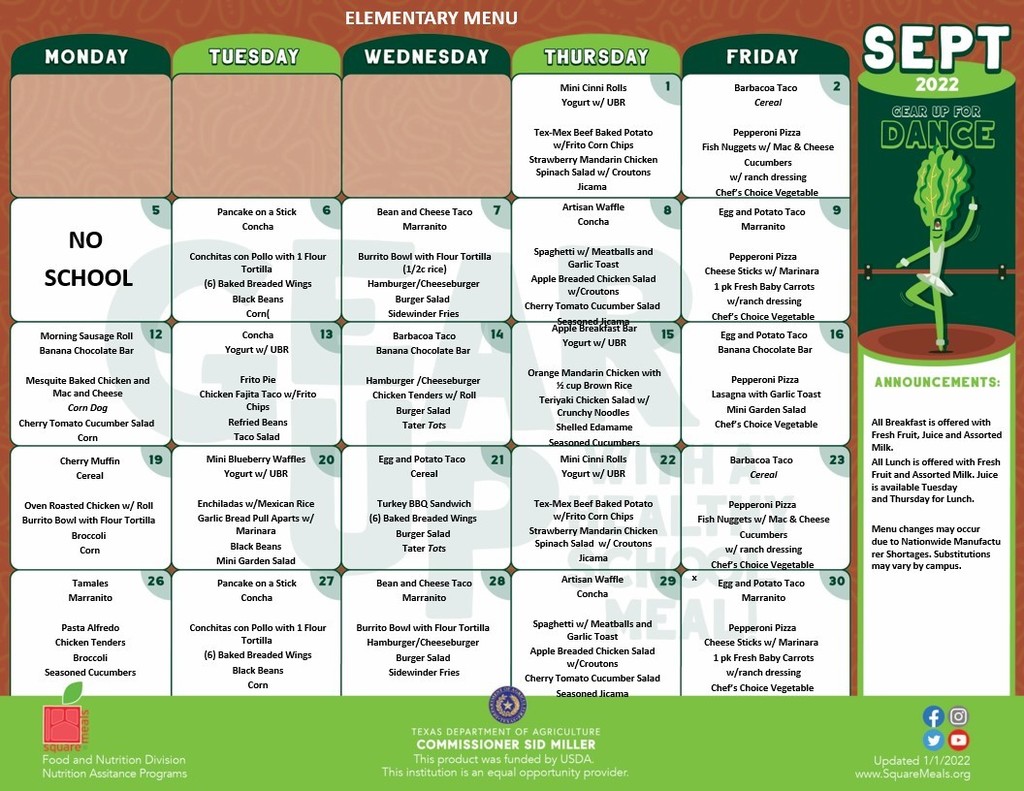 Our 1st grade pioneers are learning all about kindness through self expression and communication! #drpabloperezelementary #pioneers #IB #MISD #finearts #firstgrade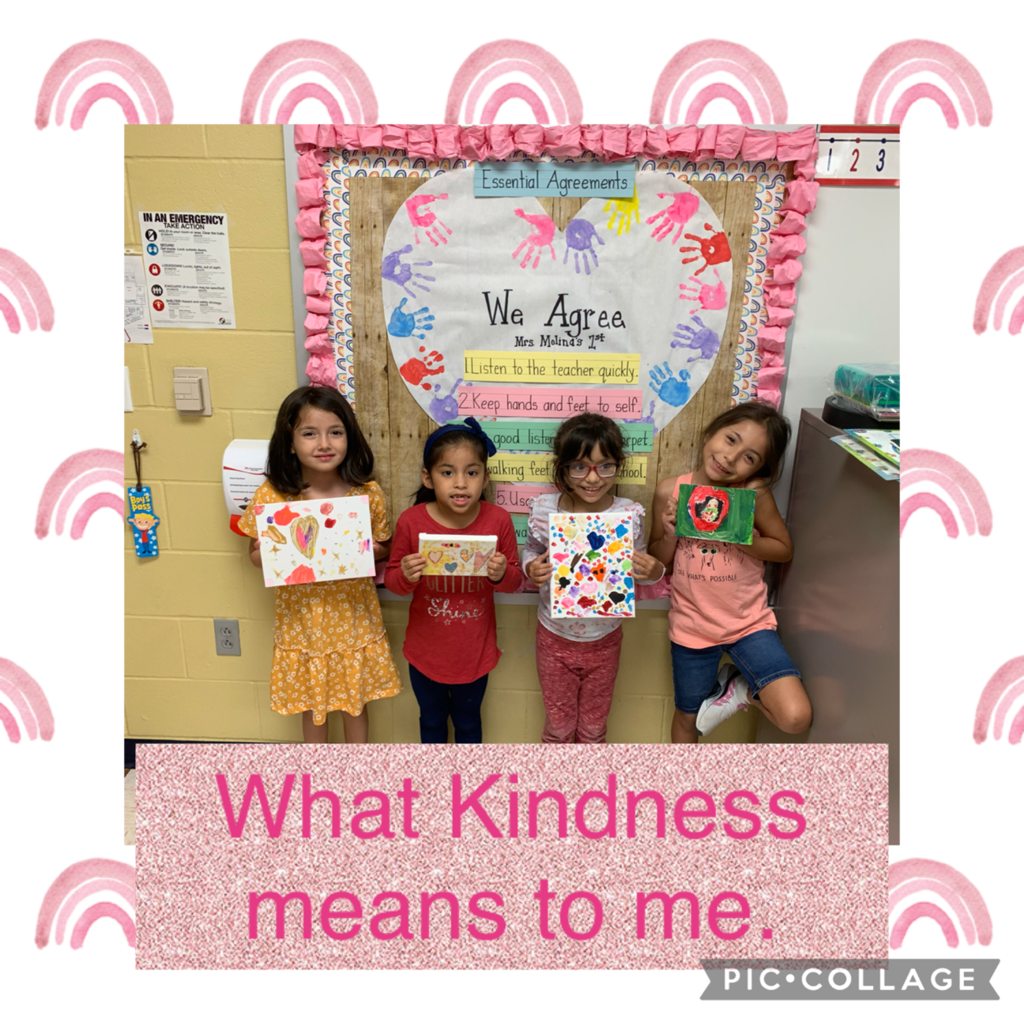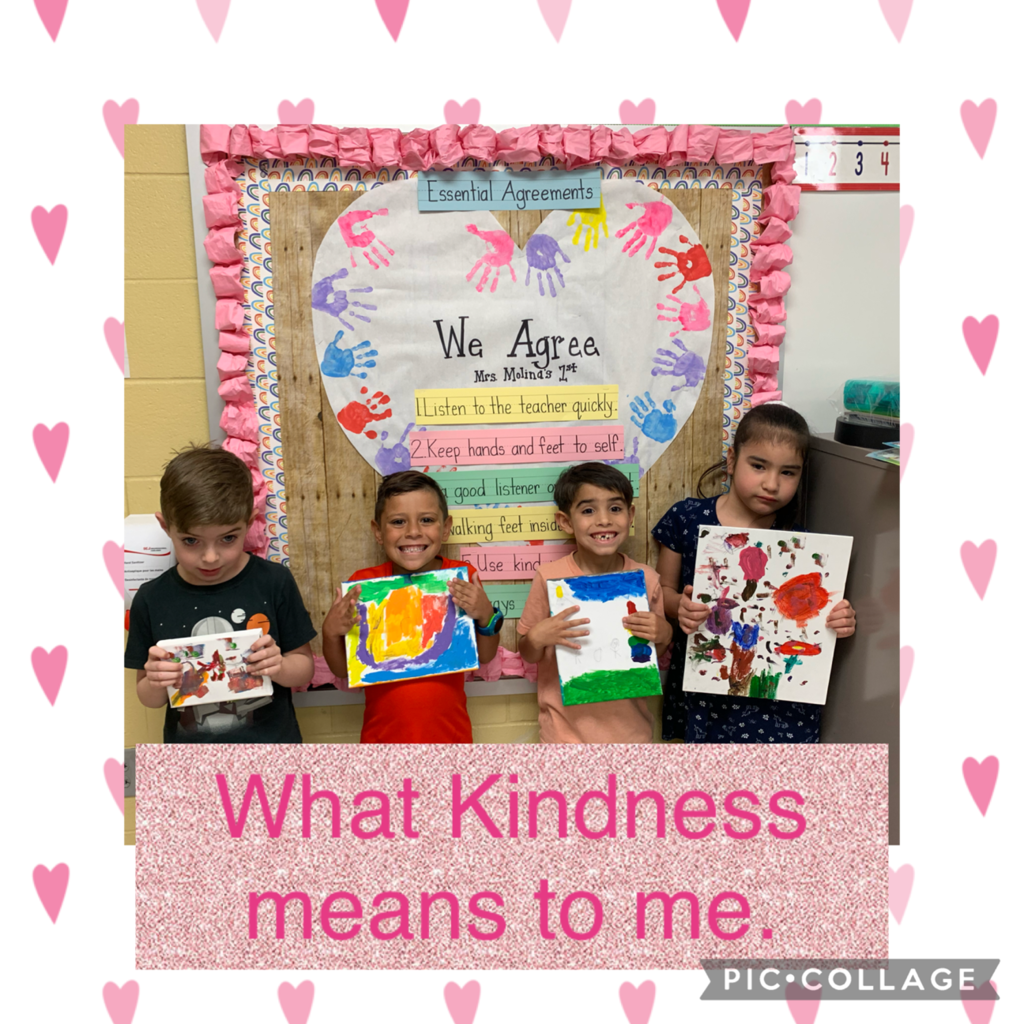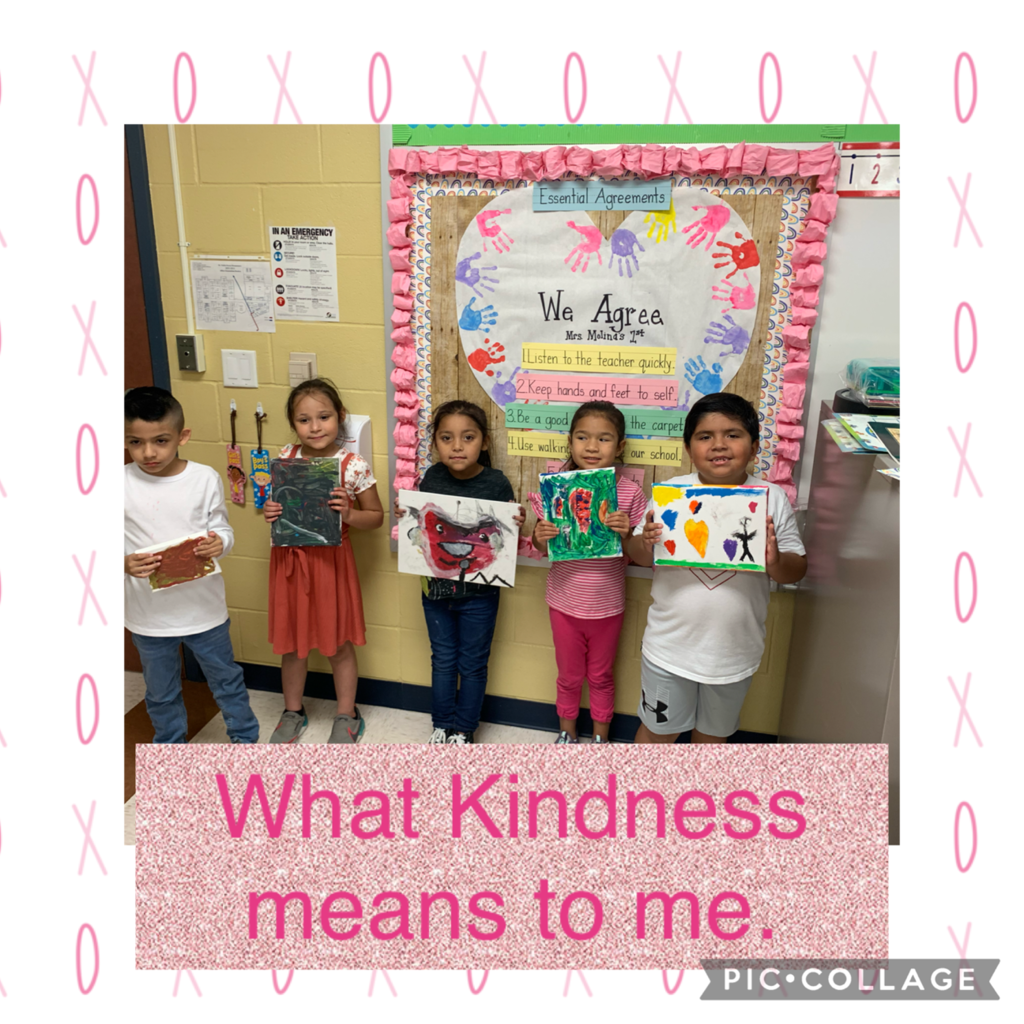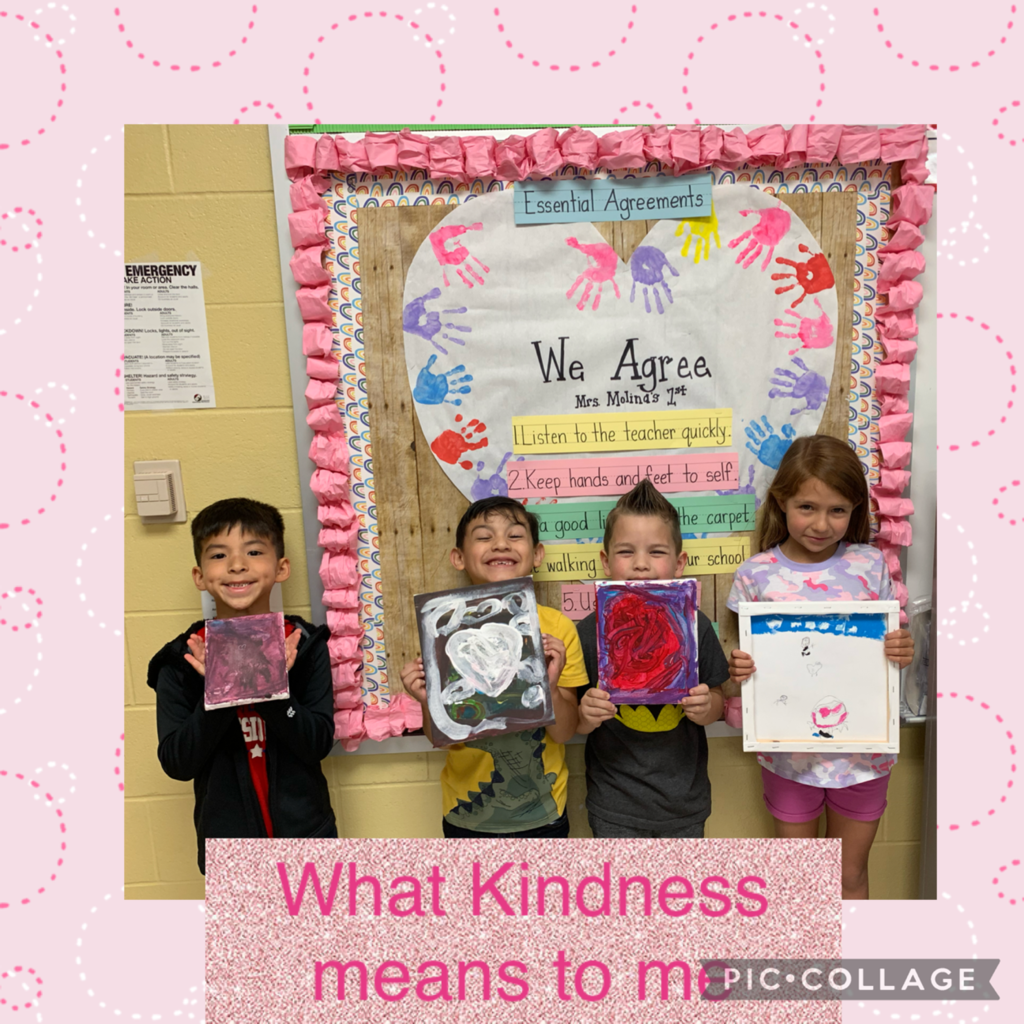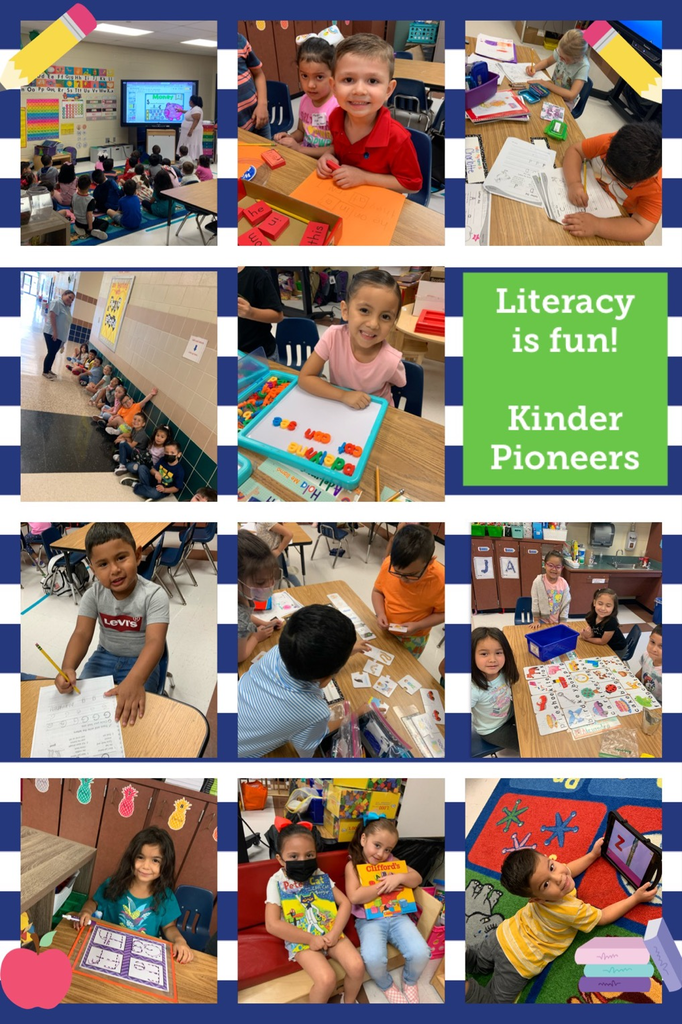 Our Pioneers  exercised their mouse skills by playing "Where is the mouse?" at the computer lab today! #drpabloperezelementary #perezpioneers #mcallenisd #computers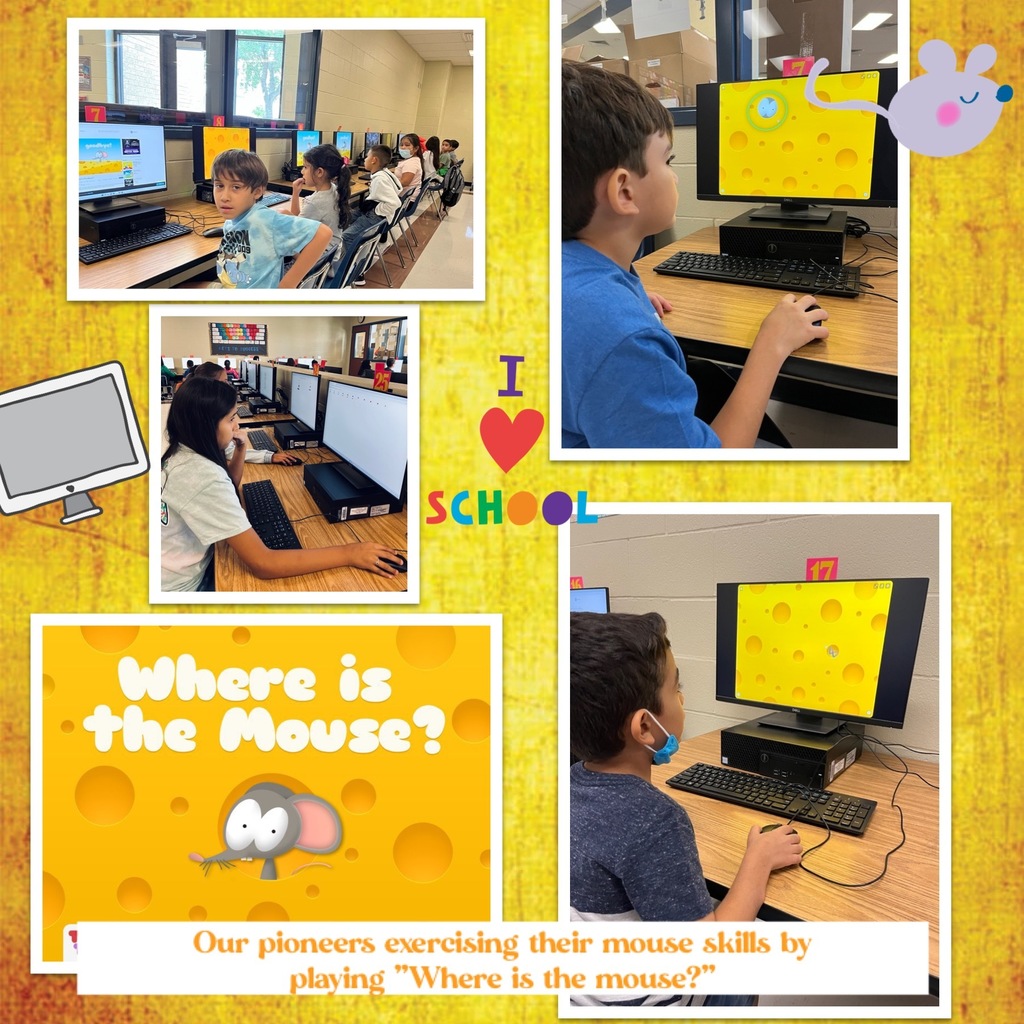 Our first grade pioneers loved inquiring in the science lab this morning! #drpabloperezelementary #perezpioneers #science #mcallenisd #stephaniebeltran #inquiry #ib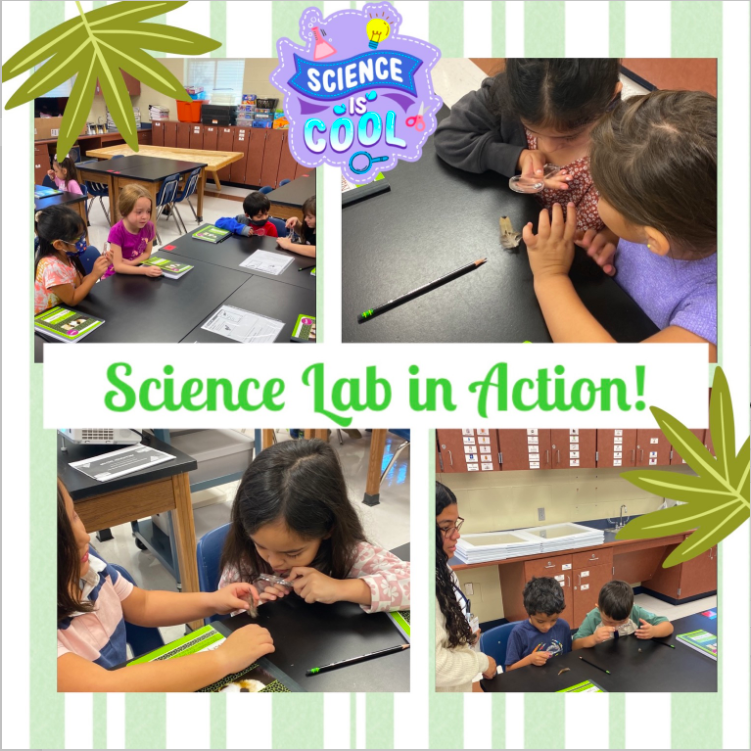 Thank you @scienceMISD for making Science come alive @perezpioneers @McAllenISD #ScienceRocks #gritandgrace #PioneerPride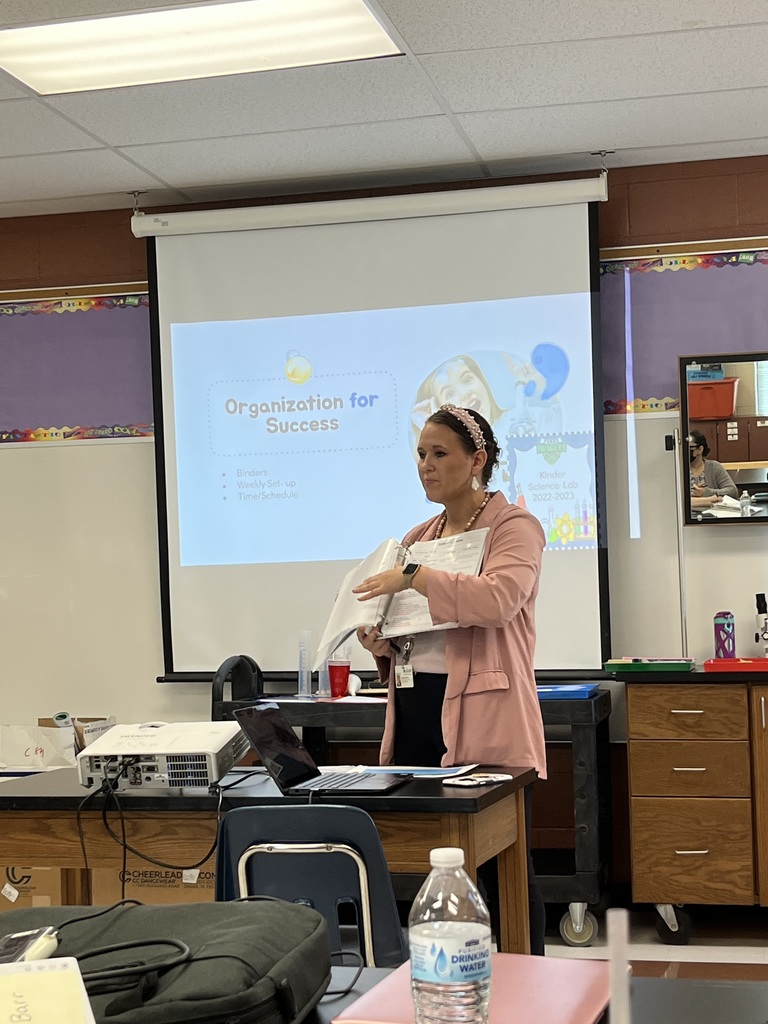 Perez Elementary is proud to announce that WE ARE AN "A+" CAMPUS! Incredibly proud of our Perez staff and students!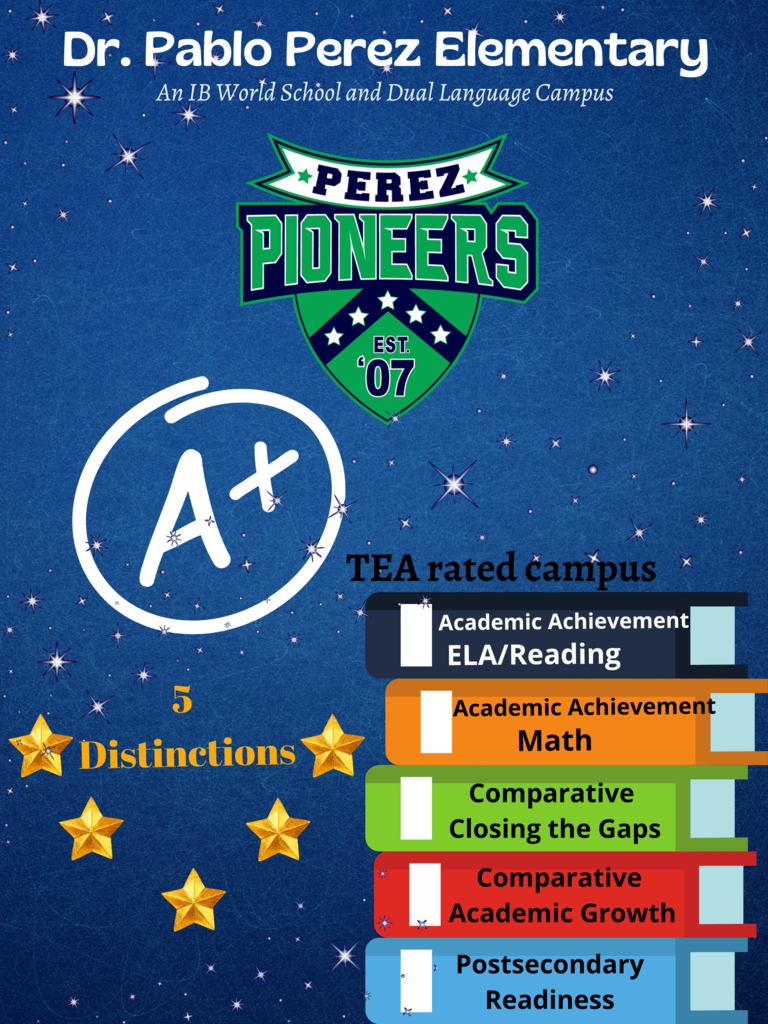 Welcome back, Perez Pioneers! Meet the Teacher is on Wednesday, August 17th from 5:30 to 7:00. PK/Kinder camp is on Thursday, August 18th. See you there!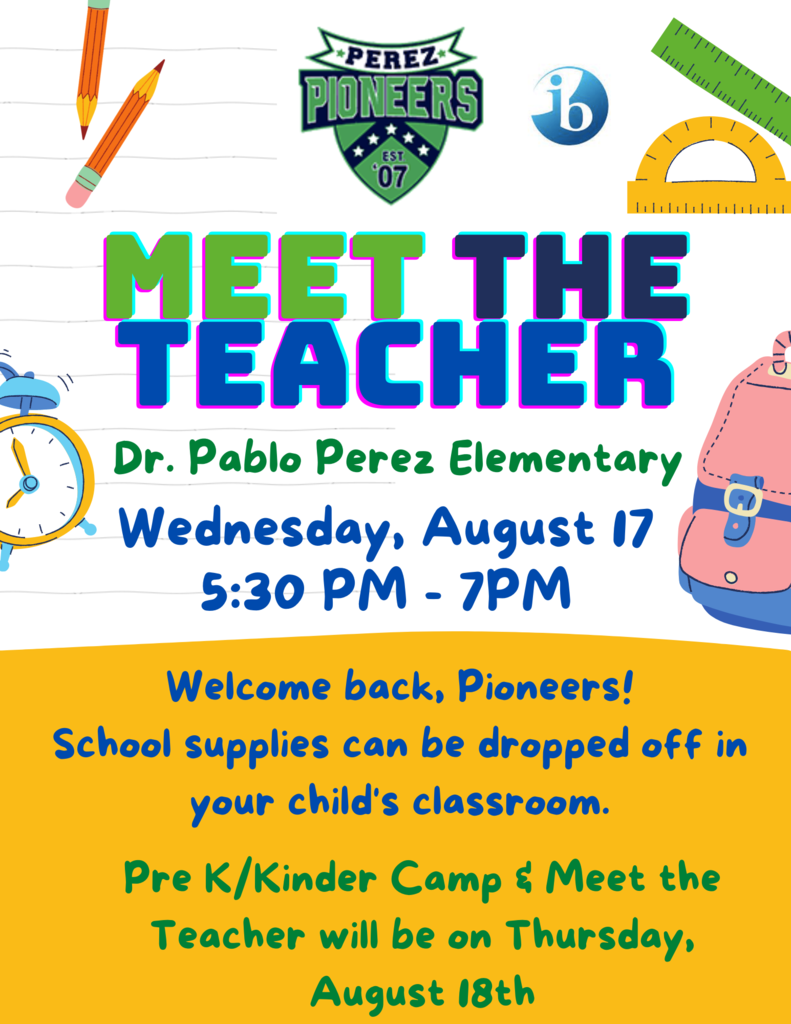 Pioneer Nation, please help us give a warm welcome to our newest Pioneer, our new Assistant Principal Laura Garcia! We are happy to have you join our family and look forward to a new school year! #PerezIsFamily #PioneerPride
Welcome Pioneers! Please make plans to join us for PK & Kinder camp/Meet the Teacher! 💙 💚 The purpose of the camp is to allow our students to become familiar with their new environment before the 1st day of school. We encourage all of our PK & Kinder students to attend. Please see flyer for more information!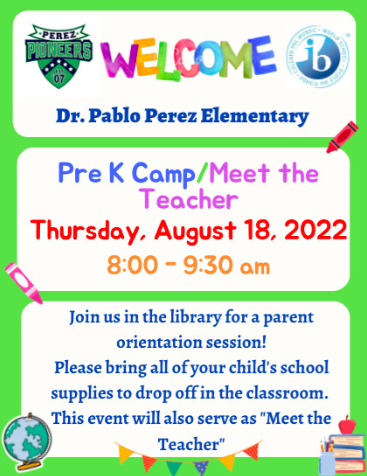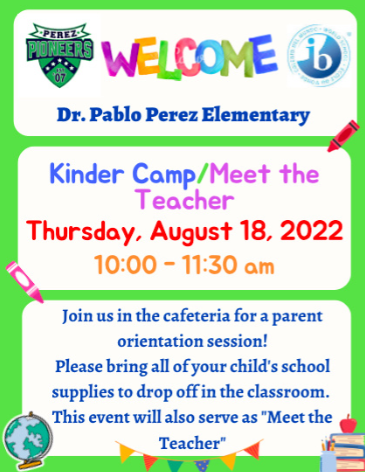 Please join us August 18 for a presentation and discussion on safety & security measures McAllen ISD has in place for the protection of students and staff at our schools. Join us at McAllen High School from 6-7:30pm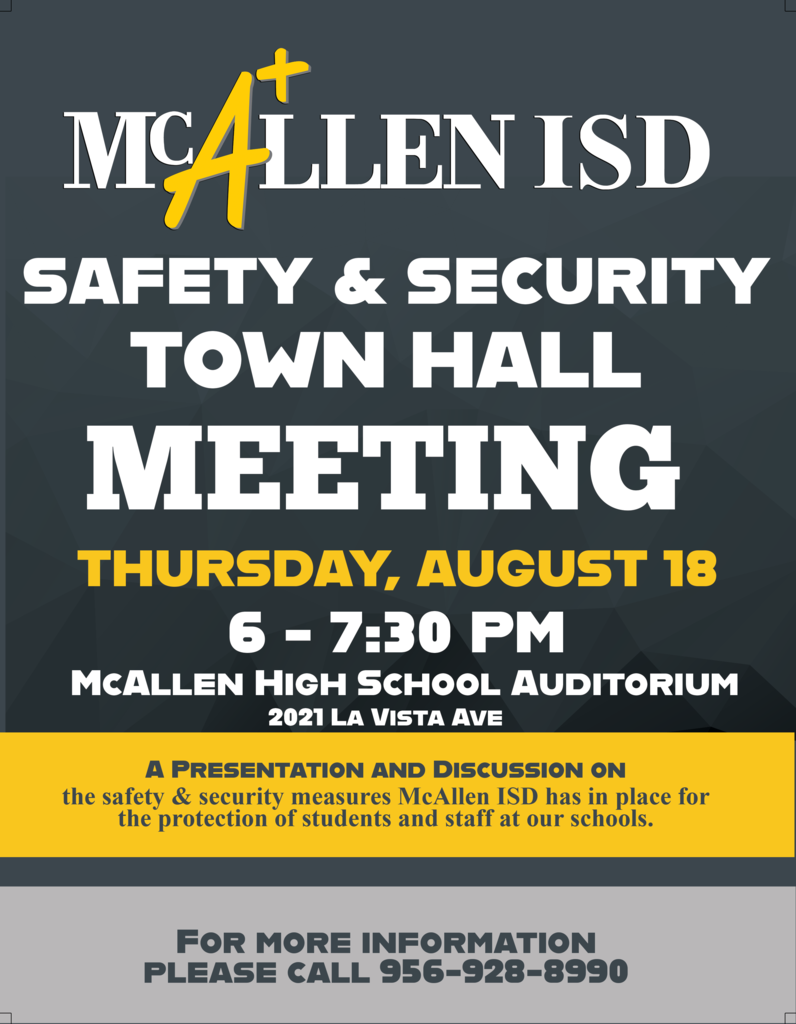 Greetings Pioneer Nation! Parents awaiting STAAR results, you will be able to see your child's scores around June 24th through the Texas Assessment Family Portal. Please follow the steps on this flyer. Hope you are enjoying your summer!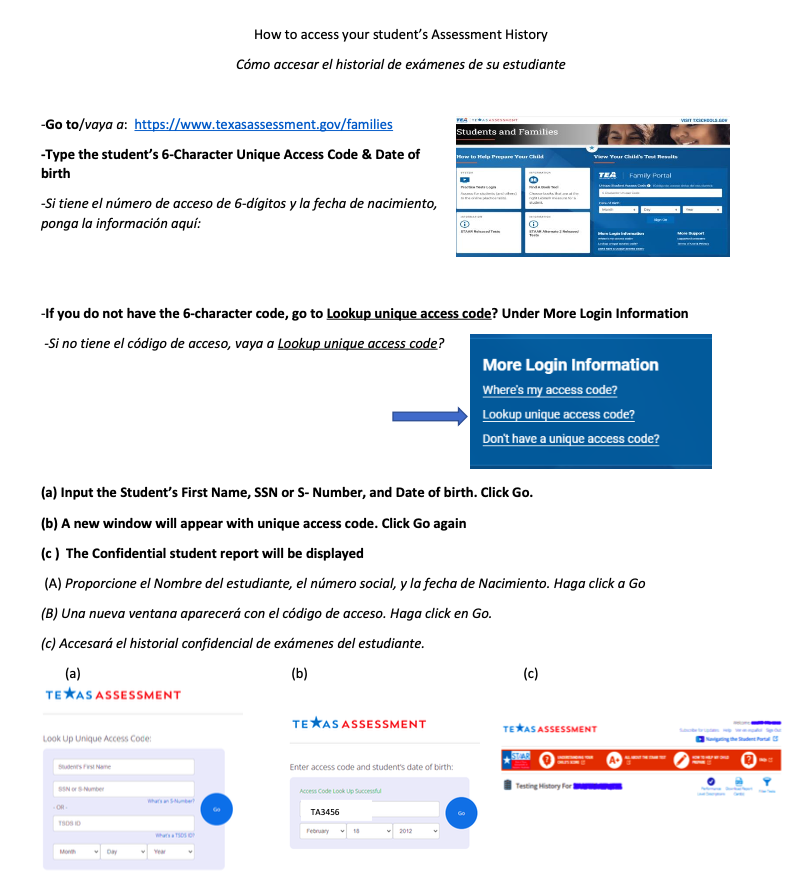 Perez Elementary recognizes and appreciates Ms. Claudia Longoria on National Speech Pathologist day for all that she does to serve our Pioneer Community! You have touched and continue to impact our students lives! Thank you for all that you do! #PerezIsFamily #PioneerPride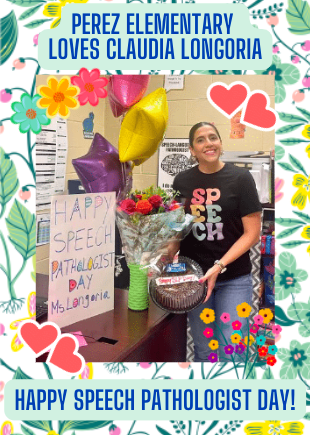 Congratulations McHi Class of 2022! We are so proud of you! Once a Pioneer, always a Pioneer! #pioneerpride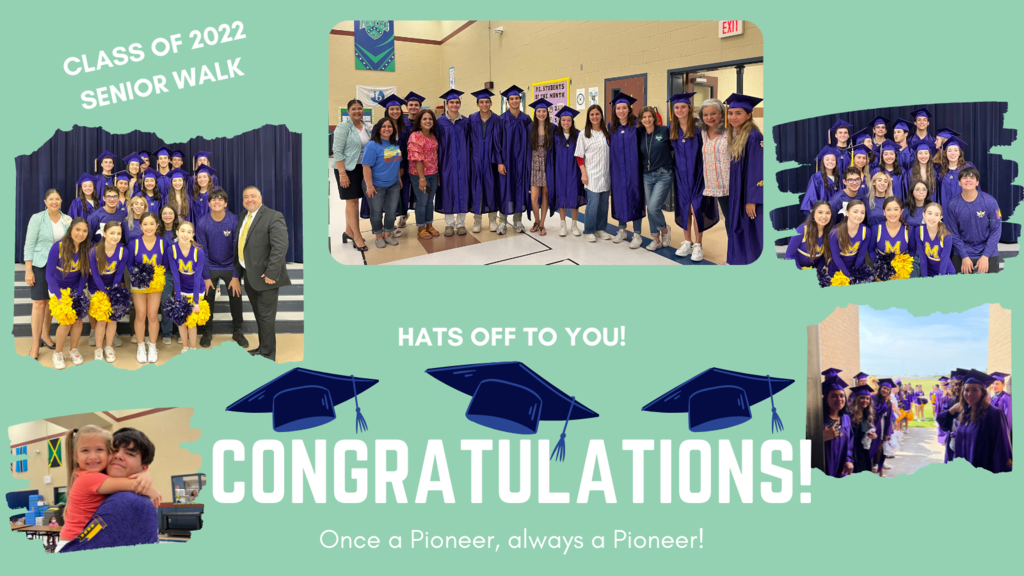 We want to thank Officer Rocha for being of great service at Perez Elementary! We wish you the best in your future endeavors and remind you...once a Pioneer, always a Pioneer! #PerezIsFamily #PioneerPride #MISD #PerezElementary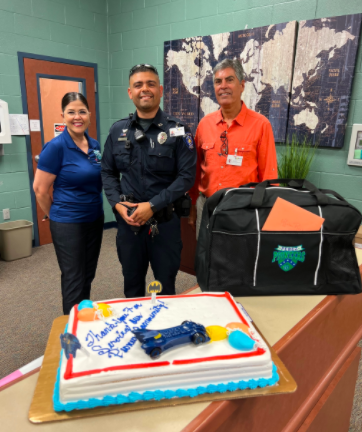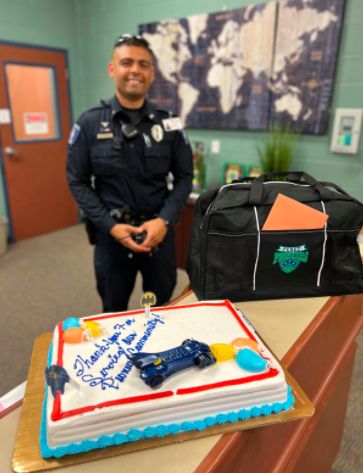 Hands that turn being caring into action. Touch that turns compassion into comfort. Smiles that turn love into healing. Our Pioneer community loves our Nurses! Thank you Nurse Monday and Nurse Nava for always caring for our Pioneers. #NursesWeek #PerezIsFamily #WeLoveOurNurses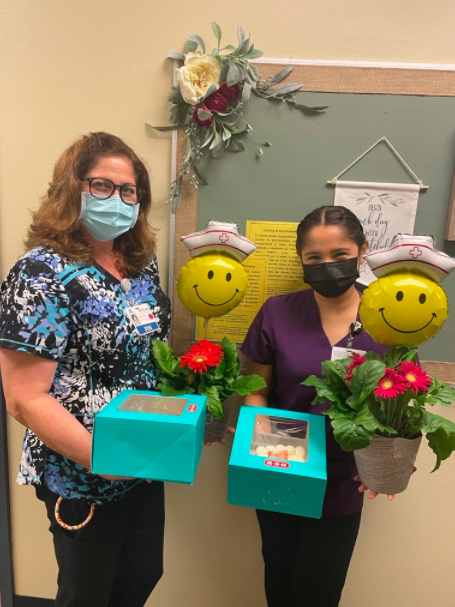 Shout out to Morris Principal Mr. Garza for encouraging and inspiring our Perez Pioneers and staff! All our future Morris Stallions are ready for STAAR!!! #pioneerpride @stallions045 #readyforSTAAR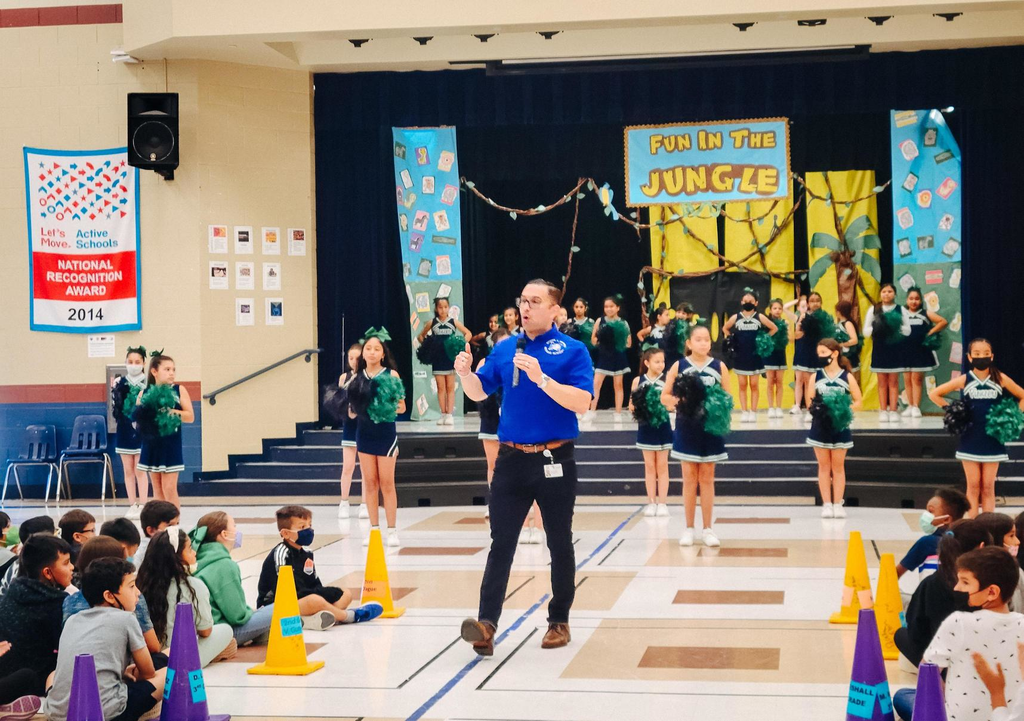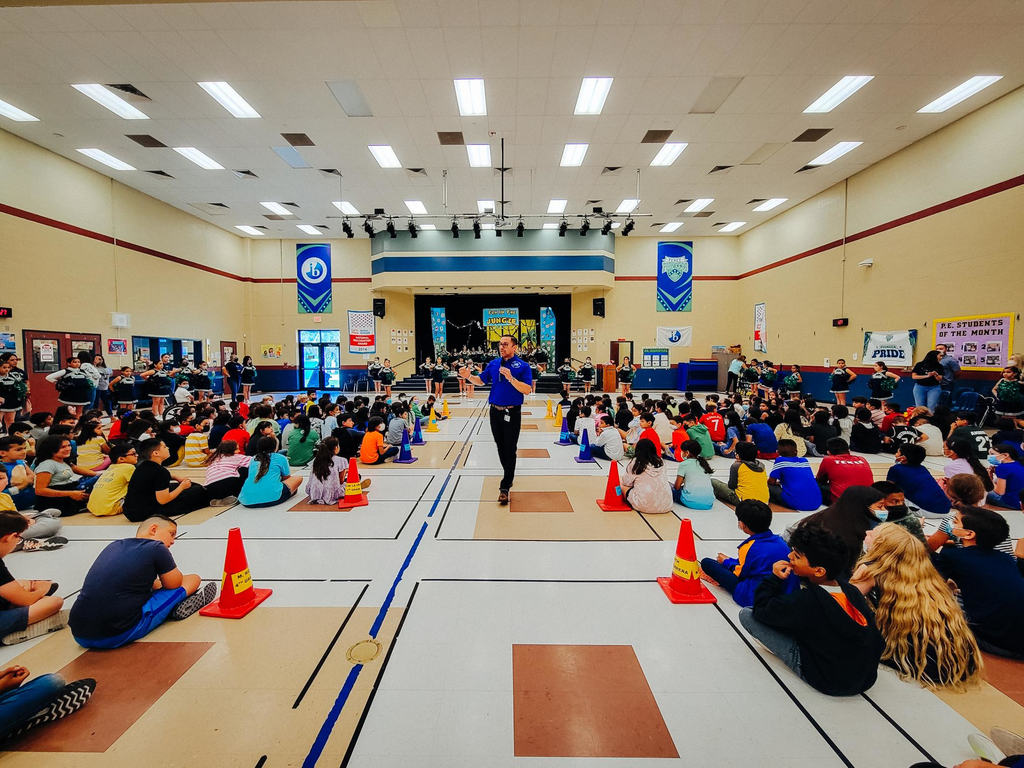 Thank you to the McHi cheer squad for cheering on our awesome Perez Pioneers! Fabulous job! We are ready for STAAR!! #pioneerpride @mchicheer